September 11, 2016 at 3:06 am (art, Cheyenne River Indian Reservation, environment, ethics, exploring interconnectedness, issues, Lakota, life, nature, Pine Ridge Indian reservation, politics, random, Uncategorized)
Tags: #NoDAPL, america, Bakken, Dakota Access Pipeline, event, Iowa, media, news, North Dakota, Oil, protest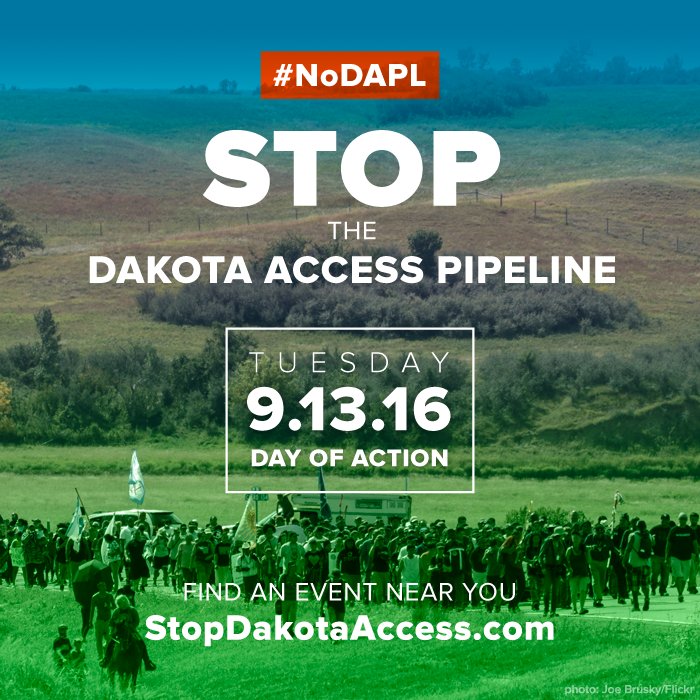 September 8, 2016 at 11:31 pm (culture, education, environment, ethics, exploring interconnectedness, history, Indigenous People, issues, journalism, Lakota, life, living, Native Americans, nature, people, politics, random, relationships, thinking, Uncategorized)
Tags: "Water", #NoDAPL, Amazon Watch, climate change, Earth, environment, global warming, Iowa, Issues, Keep the oil in the ground, life, nature, Oil, protest, Standing Rock, video, water is sacred, weather

What can I say when the video says it all. AmazonWatch
This is why oil should stay in the ground.
This is why no one needs another pipeline.
This is why protectors are standing strong at Standing Rock in North Dakota and Iowa to protect water and earth.
This matters to everyone on Earth.
March 6, 2010 at 9:13 am (education, entertainment, food, humor, life, play, random)
Tags: Awful Prudies, Iowa, Iowa City, Keith Albee vaudeville, Pat's Learning Adventure, pizza, the Mill resturant

Well when one's abode is in the 'state of misery of the midwest' and one ventures to Chicago via I 80 there's no way to bypass Iowa City departing or returning.  Oh Iowa, state of unanounced snowstorms sweeping across all highway lanes…good driving obstacle course times had by all.  Even if you're not in search of vaudeville entertainers in the University of Iowa's absolutely delightful vaudeville theater managers' reports from the Keith Albee holdings in Special Collections  you should give Iowa City the time of at least one day to explore the offerings of its downtown ambience–one way streets and parking meters  notwithstanding. (Btw, kudos to the University of Iowa's Main Library for its in building  'cafe' that offers the likes of tuna sushi and fuze green tea at very reasonable prices –and staffed by darn good natured folks.) 
By the time the very nice people in Special Collections were needing to close up shop, the sushi I'd snarfed for lunch was long past stuffing my stomach and I ventured off in search of sustenance.  The scent of  baking pizza wafting on the winter winds tugged me into the Mill's fairly crowded parking lot. I usually take it as a potentially positive sign of good eats if a resturant's parking lot is full of cars–indicating happy regular customers– and great smells–especially on a rather chilly winter Sunday.
The Mill did not disappoint. Not only did I discover a reasonably priced pint of Guiness and a pizza topped with nicely spicy Italian sausage–but there was live music on the docket! Oh yeah, the Awful Prudies were testing and warming up for a benefit gig in the  main dining room beyond the bar and pool table arena.  The folkie ladies with cello, guitars and violin were sounding mighty inviting during their pre-showtime session, so inviting that I quite willingly made a donation to Pat's Learning Adventure, a  private school.  It wasn't long after I'd made myself decidedly comfortable in a spacious booth that families and friends began arriving to support Pat's adventures for children. They were a mighty sociable and friendly assortment of diverse folks. Despite the threat of some major snowfall on Mother Nature's agenda, the Mill was full of children, adults, and music for several hours.  Good times were had by all–and most unexpectedly welcomed by moi.  
You can catch the Awful Prudies at:
http://www.awfulpurdies.com/past-shows
and on myspace:
http://www.myspace.com/awfulpurdies
Check out the Mill's menu and music schedule:
Discover Pat's Learning Adventures:
http://patslearningadventure.org/
Take a gander at the Keith Albee vaudeville collection at U of Iowa:
http://www.lib.uiowa.edu/spec-coll/MSC/ToMsc400/MsC356/msc356.html
Yes, there  is more than corn in Iowa.