September 11, 2016 at 3:13 am (environment, Indigenous People, issues, Lakota, life, Native Americans, nature, people, politics, random, Uncategorized)
Tags: #NoDAPL, Army Corp of Engineers, Bakken, Energy Transfer Partners, Native Americans, Pipeline, Sacred Stone Camp, Standing Rock, White House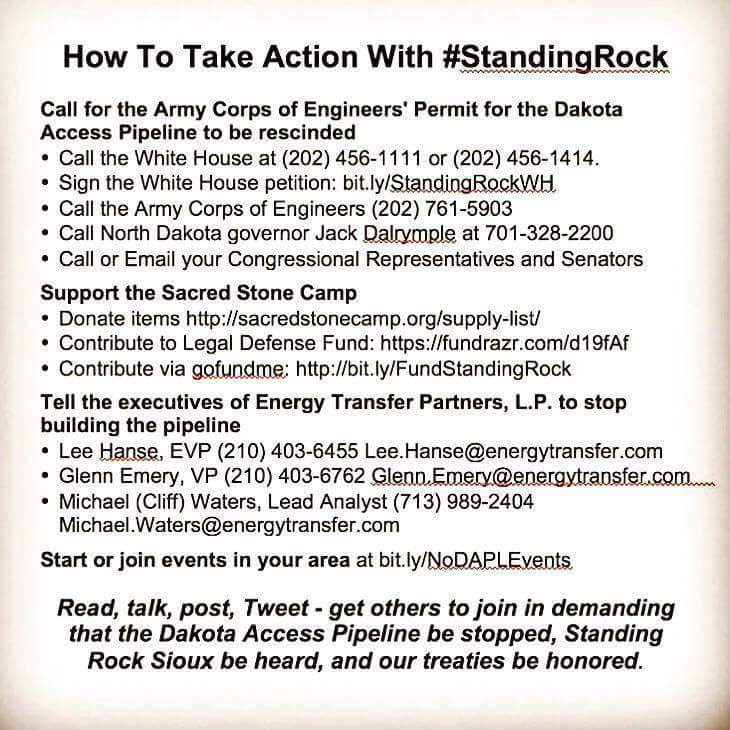 November 6, 2011 at 4:02 pm (culture, education, environment, exploring interconnectedness, history, Indigenous People, journalism, life, Native Americans, random)
Tags: action, culture, education, environment, events, history, Indigenous, Indigenous Environmental Network, journalism, Keystone, life, livestream, March, media, nature, news, Nov. 6, Oakland, Oil, people, Pipeline, politics, protest, random, strike, Tar Sands, Tar Sands Action, video, White House

It's November 6, 2011 aka  Surround the White House Day to Stop the Keystone XL Pipeline from the Tar Sands. Join the people circling the White House today at 2pm ET by sending a message to President Obama. Apparently our public comments have been LOST. Yep, they're MIA. Now that's audacity on the part of whomever "lost" the public's comments.  So don't wait, use the nifty form on the Tar Sands Action site, call (202) 456-1111, or fax 202456-2461 to lend your voice to this protest of environmental destruction.
Will the mainstream media cover this event? Let's not hold our breath considering the blackout of Oakland's General Strike and the march of THOUSANDS of people who shut down the port on Nov. 2. If mainstream media has th gall to ignore that massive turnout they've definitely got no problem ignoring this Tar Sands Protest today.
The Indigenous Environmental Network offers great information on the Tar Sands, the pipelines and Indigenous work to save Mother Earth.  Connect with their network today.  November is Native American Heritage Month and Earth is common ground for all of us. Discover your place in the web of life.
Tar Sands Action Livestream : http://www.tarsandsaction.org/live-stream/
August 31, 2011 at 4:16 pm (culture, education, environment, ethics, journalism, life, politics, random, Uncategorized)
Tags: 350.org, arrested, business, culture, Daryl Hannah, education, environment, ethics, events, Issues, media, nature, news, people, Petition, politics, protests, random, White House, YouTube

595 people arrested in protest of the Tar Sands/Keystone XL Pipeline.
May Boeve of 350.org has sent out a call to action via the White House phone lines.
Not everyone can be in Washington to protest or be arrested. But most of us have access to a PHONE–and the internet. So, if Earth matters to YOU, then call Obama to voice your concerns. If you voted for Obama because of his supposedly progressive stance on protecting our environment then this is your chance to let him know it.
Be polite. Be nice. Call the White House at 202-456-1111
State your name, city and state.
Kindly inform them about your concern for the environmental impact of the Keystone Pipeline.
350.org has a petition seeking signatures at
http://act.350.org/sign/tar-sands/?akid=1211.24657.sjnfPV&rd=1&t=2
Earth thanks you.